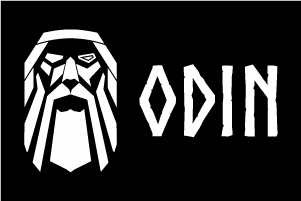 ODIN
Technology to support all manner of missions has exploded in recent years. The ability to process this data and get it to personnel to decide and act is complex, time consuming and manually intensive. Automated orchestration, data fusion and data dissemination are critical to performing any mission successfully when positive outcomes require that the right information gets to the right person at the right time.
ODIN is a tailorable software system that plans, controls and fuses data from sensors and UxVs, and securely shares this combined data across the operation, from centralized command to responders at the edge.
The ODIN software platform can integrate a teams existing assets or can be purchased with hardware (e.g. UxV, Mobile Operations Center) as a turnkey system from Thunderbolt Solutions.
ODIN's Orchestrated Autonomy enables users to plan, deploy, control and collect/disseminate data from any combination of UxVs.  Features such as pre-planned and laser designated points of interest, automatic queuing and real-time monitoring of UxV platform status, allow users to focus on acting, rather than managing equipment.  This Orchestrated Autonomy is compatible with 85% of UxVs on the market today and can easily expand to accommodate other platforms as needed.
ODIN automatically collects, fuses and presents data in a customizable format from 100s of IoT sensors, such as video cameras, hazardous material detectors or gunshot detectors, while enabling users to focus their energies on their mission.  This fused information is available at centralized command centers, mobile operation centers and with individuals (via handheld devices).
ODIN is integrated with BlueForce Development Corporation's suite of command and control products that integrate and fuse dissimilar data from IoT sensors into an understandable and single point of truth integrated with voice communications functionality at the edge.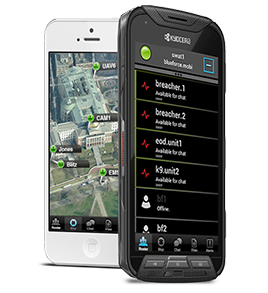 Blueforce Tactical (BTAC)
is a patented mobile software application that enables the rapid formation of tactical teams and enables location, information, and sensor sharing amongst team members using Android and iOS Smartphones and tablets brought to the tactical environment.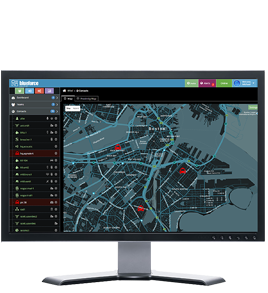 Blueforce Command Center
is a patented command and control software application for Windows and/or HTML5 client computing platforms for use by team leaders and commanders. The product enables the rapid formation of tactical teams and facilitates a user-defined single pane of glass view of people, sensors, and information services.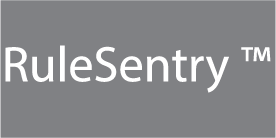 RuleSentry™
RuleSentry™ Configurable Decision Support – RuleSentry™ allows users to build system rules to automate tasks and evaluate data, increasing situational awareness and accelerating critical decision making. These rules can help control sensors and devices, evaluate databases, and monitor object positions and physical perimeters. Building from simple rule-action blocks, the RuleSentry™ framework allows the user to define highly complex system automation and behaviors. By integrating data across multiple devices, customer-defined RuleSentry™ rule sets provide the intelligence to differentiate nuisance data from meaningful alerts. Users can also automate repeatable tasks, trigger contingency plans, or save energy by managing device power.
Send us a message using the form below! We look forward to hearing from you!
Thunderbolt Solutions – Headquarters
600 Aviation Research Blvd
Egg Harbor Township, NJ 08234