RuleSentry™ Configurable Decision Support – RuleSentry™ allows users to build system rules to automate tasks and evaluate data, increasing situational awareness and accelerating critical decision making. These rules can help control sensors and devices, evaluate databases, and monitor object positions and physical perimeters. Building from simple rule-action blocks, the RuleSentry™ framework allows the user to define highly complex system automation and behaviors. By integrating data across multiple devices, customer-defined RuleSentry™ rule sets provide the intelligence to differentiate nuisance data from meaningful alerts. Users can also automate repeatable tasks, trigger contingency plans, or save energy by managing device power.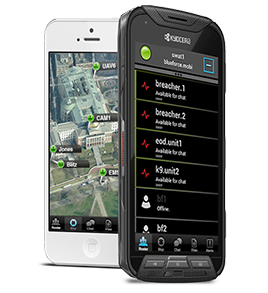 Blueforce Tactical (BTAC)
is a patented mobile software application that enables the rapid formation of tactical teams and enables location, information, and sensor sharing amongst team members using Android and iOS Smartphones and tablets brought to the tactical environment.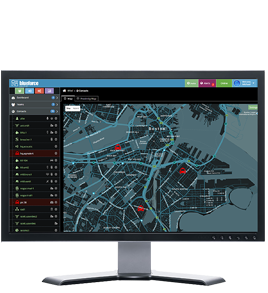 Blueforce Command Center
 is a patented command and control software application for Windows and/or HTML5 client computing platforms for use by team leaders and commanders. The product enables the rapid formation of tactical teams and facilitates a user-defined single pane of glass view of people, sensors, and information services.
Send us a message using the form below! We look forward to hearing from you!
Thunderbolt Solutions – Headquarters